This Week's Need to Know at Impulsive
Happy Monday everyone!
You may have noticed on our social media pages, or seen an event, or heard us talk about the amazing news happening this week!
WE ARE DOING RENOVATIONS TO THE STORE THIS WEEK! (...can you tell we're excited?!)
We started yesterday!
We will continue renovations until Friday, January 31st!
We are going to get everything completed in that time frame!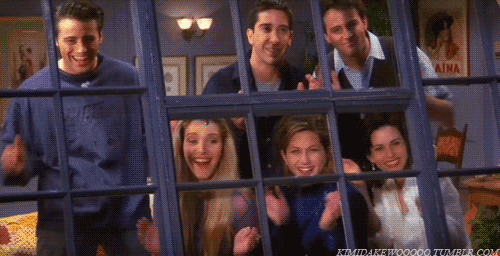 This this week's and next week's blog post are going to be a little different than our normal format.
If you want to keep up with what's actually happening at the store on a more, day to day basis, please:
Let's Get Social!
Follow us on our Facebook page here.
Or our Instagram page here.
We will be posting sneak peaks and interacting more on our social media platforms during this time. Hang out with us on social as we get all of these projects done! We're really going to miss seeing you in the store for these two weeks and want to keep you in the know as we go through this.
At the end of the renovation, I'll be doing a blog post all about it. So keep your eyes pealed for that coming out soon! You'll be able to read all about the highs and lows as we go through all the improvements for the store. After reading it, let me know if you would like to read more things like that by leaving a comment! Your feedback is welcome!
Classes and Events
We will not be offering any classes during the two weeks that we are closed for renovations.
The only event taking place is this renovation of the store! It's going to take all of our time and effort to get done all the things we have planned for the store to be so much better!
Thank you for staying patient with us and for being encouraging as we go through this process! This is a HUGE first for us! We are so excited to be going through this and we can't wait for you to see the finished result!
Question for Our Creatives!
Until then, we are still doing our Monday morning questions for all of you! Did you know that today is Martin Luther King Jr. Day? What an inspiring person and a day to remember. His words, that started with, "I have a dream", shook this nation and can still be felt to this day.
In honor of Martin Luther King Jr., what is a quote that inspires you to be better?
Please choose other quotes than his today. We want to be inspired by more than just one man on this special day.
We hope that you have an inspiring Monday and an amazing week this week! Let us know what you're up to on our social media pages! We love to hear back from all of you. Send us updates on some of the projects you're working on. Promise we'll be doing the same!
XOXO - Impulsive Creativity