This Week's Need to Know at Impulsive
We are still in full on Renovation Mode this week!
Have you been keeping up with the updates and sneak peeks on our social media pages? We have been posting almost daily because we are so excited to show you all the new things we've been working on! Seriously can't wait to open back up so that you can see it all come together!
Even though we still have some work to do, we are so proud of the work we've finished so far!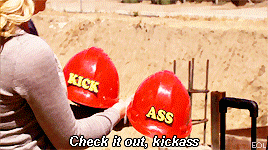 What do you think of the renovations so far? If you haven't followed us yet, you so need to check out all the work we've been putting in! Follow us on social media and Let's Get Social!
Follow us on Facebook page here.
Or on our Instagram here.
Leave us a comment on how you think the renovations are going!
Classes and Events
We're going to be closed this week from Monday to Friday so that we can get the rest of the projects done, tie up any loose ends, and then put all of the artists' work back on the shelves! We still have a lot of work ahead of us this week and will need all the time we can get to finish.
But!
We will be open on Saturday, February 1st! It will be the grand reveal of all the hard work from these past two weeks! Make sure to come to the shop to see all the changes that have been made! We will also have Valentine's Day items out at that time! You can pick something up for your Sweetie while exploring the brand new space! (Because it's going to feel like we have a new building after all that work!)
Question for Our Creatives
This questions is a little different from some of our other weekly questions. We want to know the answer to this one because we would love to get more reading material for out lists!
What book are you currently reading right now?
Bonus points if it's a non-fiction book with productivity or art theme! If you're a fiction reader, put your book down too! You can't always read non-fiction. Sometimes you need a book to chill with too.
Let us know in the comments here, or find us on social media to let us know what you're reading!
We hope you all have a wonderful week and that we see you on Saturday! Seriously can't wait to show you the finished product! The work is so worth it if you guys love it as much as we do!
XOXO - Impulsive